Christmas Countdown: Gifts and Giving Week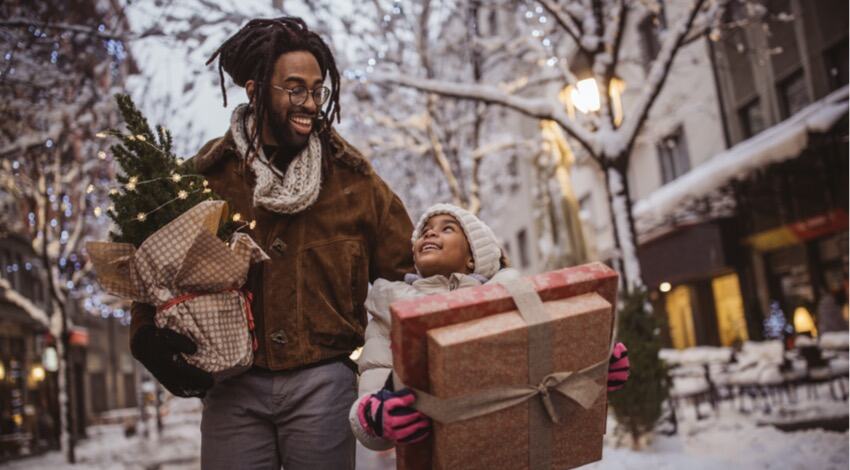 Get organized for seasonal gifts and Christmas giving, this week in the Christmas Countdown.
Welcome to Gifts and Giving Week! It's the time we focus on gift lists, gift buying and gift wrapping.
A recent poll at our site showed that gift-buying wins out as the "biggest holiday organization challenge". During Gifts and Giving Week, we'll give you the tools to get on top of the gift list. Hint: more lists!
Thumbnail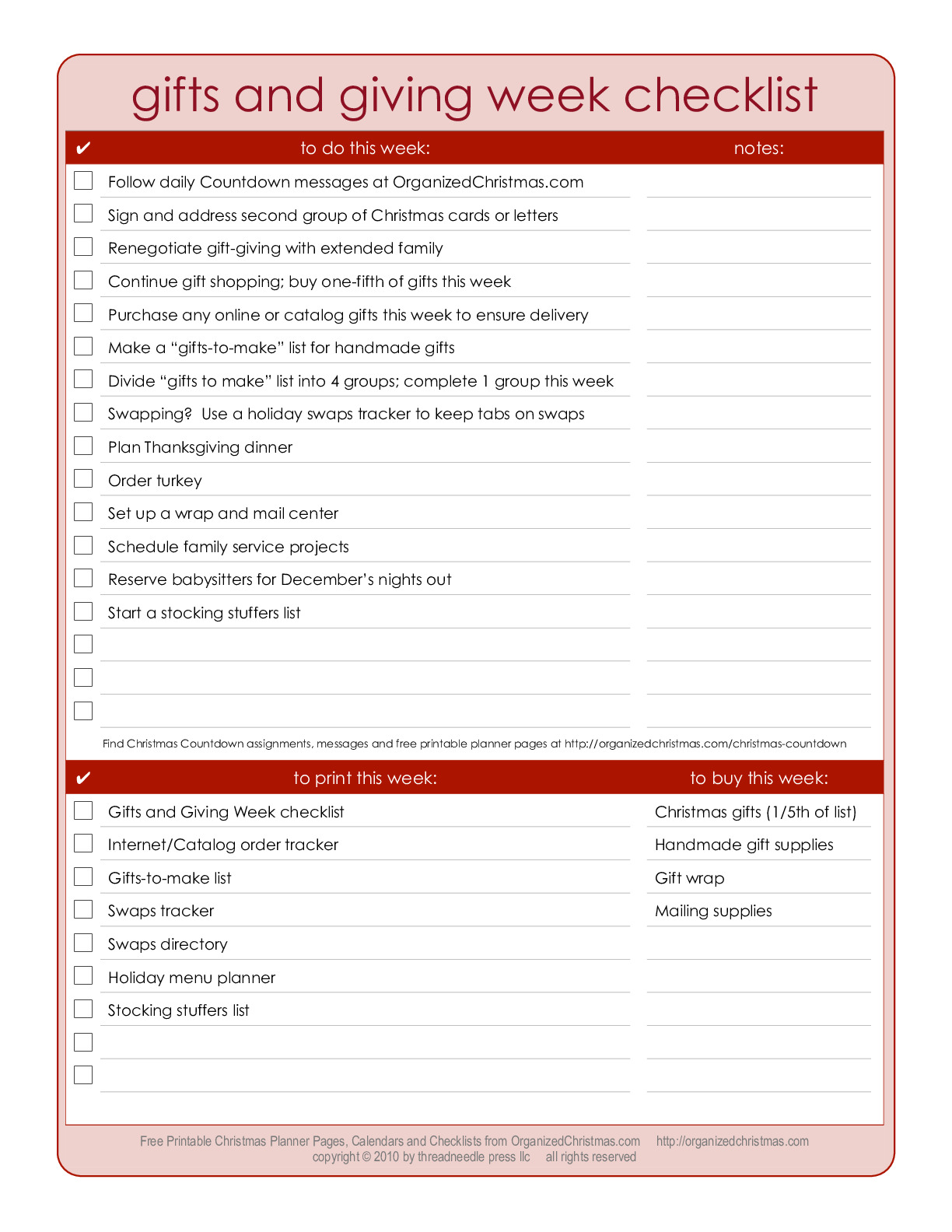 For many families, gift-giving is a prime source of holiday financial stress. We'll divide and conquer, spreading gift-buying over a four-week period, and tracking our purchases. Goal: a bountiful, yet sensible holiday free of the bust-your-budget credit card trap.
Ready? Let's get organized for great holiday gifts and giving!
To Do This Week
Divide entries on the master gift list into five groups. Continue shopping for Christmas gifts, and try to buy one-fifth of the gifts this week.
Start a stocking stuffers list. Tip: slip shopping bags over a coat hanger to store stuffers by recipient.
Divide the Christmas card list into five groups. Write and address the second group this week.
Review and renegotiate adult gift giving. Can you simplify your family's "unwritten rules? Draw names and set a price limit for a gift exchange. Could your family dispense with adult gifts in favor of gifts to charity or family service project?
When making gift lists for loved ones, make life easier the rest of the year by adding a birthday/anniversary calendar to your Christmas planner.
This year, shipping experts warn that holiday deliveries may be substantially delayed. To ensure delivery, finish all catalog and online shopping this week.
Use a three-hole punch to add a large manila envelope to the Christmas planner notebook. Place all receipts in the envelope to track purchases, provide for returns.
Mailing deadlines ahead! Set up a wrap and mail center to ease holiday mailing chores. You'll speed gift wrapping and parcel mailing with supplies all in one place.
List all gifts to make, and inventory them on a gifts to make list. Be stern! Make your list and cut it in half--there's less time than you think. List needed materials and add them to the master shopping list.
Begin working on "to make" gifts this week. You must make one-fourth of your gifts each week. 
Plan Thanksgiving Dinner using the holiday menu planner. 
Order the turkey.
Schedule family service projects, or sign up for church charity efforts.
Complete holiday scheduling. Reserve baby-sitters for December's nights out.
Keep tight tabs on the holiday budget. Add gift purchases and other expenditures as you make them.
To Buy This Week
Continue Christmas gift shopping. Divide the master gift list into five sections. Purchase gifts for one-fifth of the list entries. Wrap gifts as they are purchased. Keep a running total of gift expenditures.
Buy materials and supplies for all "to make" gifts.
Gift wrap, wrap and mailing supplies