School-Year Plan: Teach Kids the Planner Habit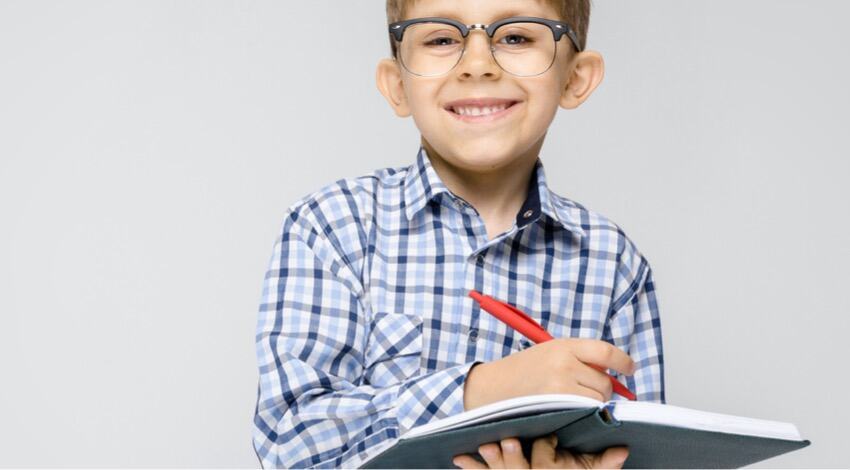 Key tool for keeping kids on-track and organized during the school year?  A student planner.  Help your child learn planner skills with these ideas.
Teachers, parents and homeschool families know that training kids to the planner habit makes for successful students. 
School districts throughout the USA issue planners to pupils and integrate planner use into the school day. Homeschool families use planners to track and organize lessons, chores and activities, while tech-savvy teens rely on smartphone calendar and to-do apps to organize their work.
A student planner is only a tool. How do you teach a child to use one? Try these tips to teach kids the planner habit.
The Right Stuff
Match the planner to the child. The most costly leather-bound business planner won't organize a single day if the kid never cracks the cover! The best student planners are streamlined, colorful, and designed with children in mind.
When selecting a student planner, look for ease of use and durability. Sturdy plastic covers, snap-on page finders and flat-fold spiral binding help young users get comfortable with this time-management tool. 
Built-in paper pockets help organize homework, permission slips and school notices. Because children often carry their world in a backpack, consider weight and size when selecting a student planner.
Master The Art
You can't teach what you have yet to learn! Review the principles of planner use before teaching your child. 
Here are the basics that any planner user must master:
Enter all dates, assignments and activities in a single planner
Keep your planner with you at all times
Check your planner at regular times to orient your day
Prioritize tasks and carry them forward if undone
Get The Teacher On The Team
Most teachers are delighted with any method that improves home-school cooperation and student organization. 
Tip off your child's teachers that you're teaching new time management skills, and enlist their help as your child learns the ropes of planner use. 
They can help reinforce the planner habit in the classroom.
Start Slowly
Tempting as it is to lay down the organizational law and demand whole-child change along with a new student planner, resist the idea. Too often, that "new leaf" will last only as long as an adult enforces it. The minute the adult attention wanes, the child lapses back into relaxed disorganization with a sigh of relief.
Independent planner use is a habit, and like all habits, must be established over time. 
Begin with a single planner function: writing down homework each day, or checking a daily chore list. It will take three to four weeks of daily reinforcement to build this habit. 
When the first step is a regular part of the child's day, move on to a new facet of planner use.
Establish A Planner Routine
Habits and routines are two sides of the same coin. To establish the habit of planner use, set up a simple routine for you and your child. Sit down with your child each evening to review the coming day, and encourage them to check the planner before beginning the day's homework.
For example, make "check your planner!" the first task of each afternoon homework session. Store student planners in each child's launch pad, whether it's a dishpan on a shelf or a school backpack hung on the back of the child's chair. Finally, hold a final planner-and-homework check each evening before bed. Tuck completed homework into planner pockets for a smooth start to the next day.
As the grown-up, you'll need to enforce the routine integrating planner use for some time. Expect some falling by the wayside, but both parents and children will soon appreciate how much time and stress is saved by a daily routine.
Motivate, Motivate, Motivate
At first, children don't appreciate the benefits of planner use. Because they live in the moment, it's hard for kids see writing down each birthday party, swim club practice and school assignment as more than just another chore. As time goes on, children begin to appreciate the security of having all their homework, chores and activities in one place, but in the short term, it's up to the adults to motivate them.
Use stickers, stars or smiley faces to reward planner entries. Hold family calendar meetings in which every family member (parents, too!) updates his or her personal planner; having a planner just like Mom and Dad makes planner use seem glamorous and grown-up.
Take It Personally
Evaluating children's planners while preparing to write this article, this adult writer found their bright pages busy and distracting. Not so my child consultants! They loved the graphics, puzzle pages, games and mazes. "It makes it fun!" said one 7-year-old planner wannabe.
Take a tip from my short-stuff experts, and encourage your child to personalize his or her planner with stickers, drawings and photos. A set of colored pens makes planner entries fun to write and draw, and encourages color-coding for home, school and extra-curricular activities. 
The more children make a planner their own, the more they use it!