State of the Closet: Pre-Holiday Wardrobe Check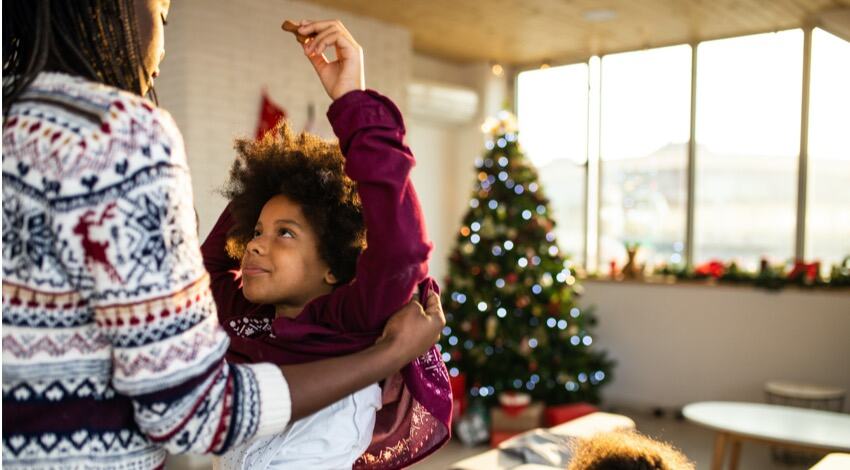 From photo shoots to Grandma's house, holiday events lie ahead. Check family wardrobes now!
We've all experienced this seasonal panic: it's the night of the office holiday party and a good white shirt has gone missing!  Calm the chaos with a pre-holiday wardrobe check.
Assessing the State of the Closet for all family members before the holiday begins means never having to say, "It's in the wash!"
Thumbnail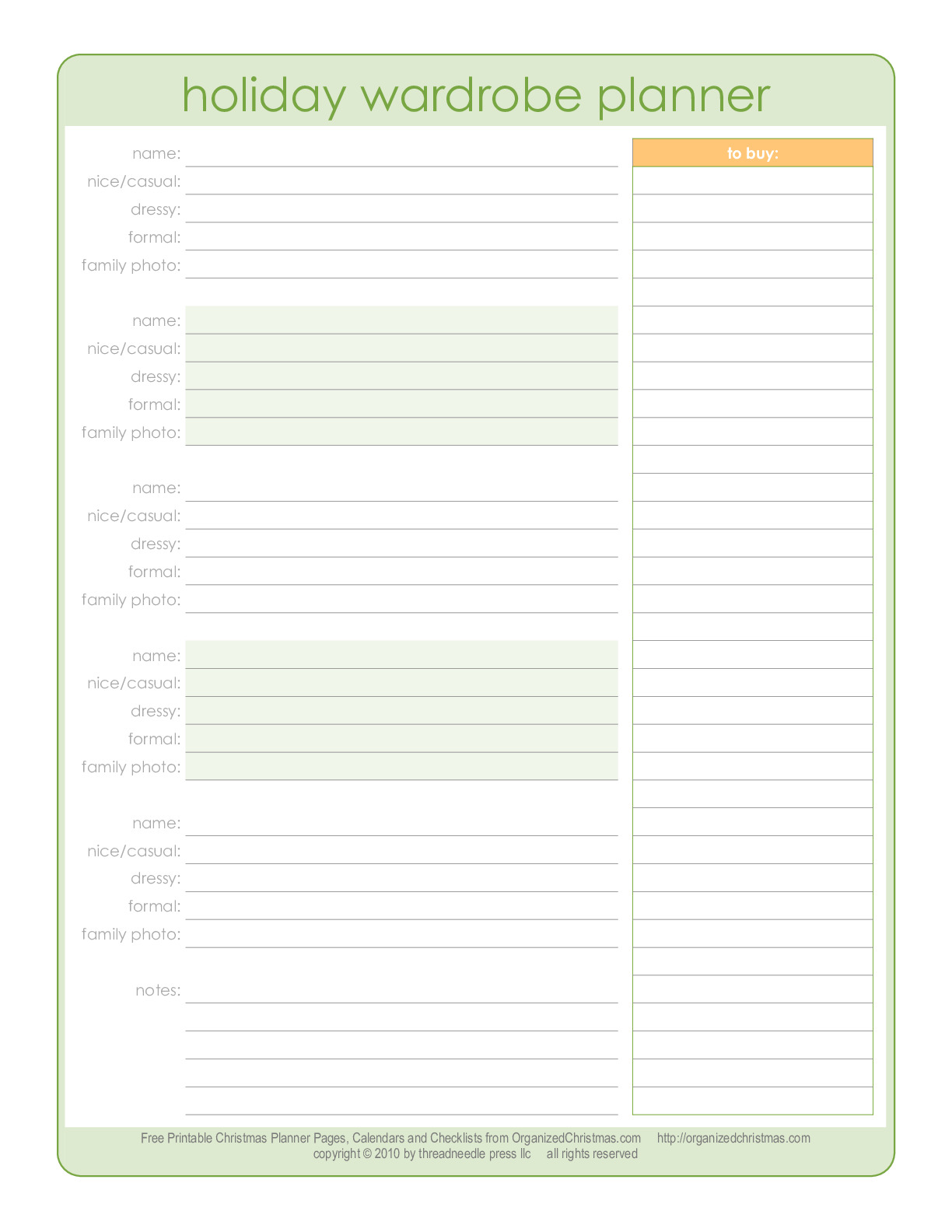 To sort out whether each family member has well-fitting and appropriate holiday-season clothing, use a lined blank page in the Christmas planner, or print a free Wardrobe Planner form to track your progress.
Add a name for each family member to the form, click it into the Christmas Notebook, then check the calendar to focus on the clothing needs the season will bring.
What events will your family attend? Will you attend casual gatherings in the home of your friends? "Nice/casual" gets an entry?  Does your church congregation hold a traditional Midnight Mass? Write "dressy" next to all names old enough to stay up until 2 a.m. 
If an appearance is a must at the black-tie Noel Ball, adult names get a "formal" entry—and if studio photos of the children go in the Christmas card, add "photo outfit" to the list for the short stuff.
Next to each entry, match up an outfit. Mom will wear a velvet skirt to the Ball, a favorite Christmas sweater to the neighbor's open house. Dad's dark suit will do double-duty for party and church. Small fry have bright sweatshirts for the photo session, and dressy outfits for dinner at Grandma's house.
Moving from closet to closet, check the condition of each outfit on the list. Check shoes, studs, and hair accessories--all the special touches needed for dressy occasions. Wrangle growing children into last year's finery to check for fit. Note any needed purchases on the shopping list, and plan to buy replacements early for best selection.
Sound like overkill? Tell that to a woman faced with three family members dressing for an evening dinner, each one of them missing some essential item. Having survived that situation, I will tell you: a pre-holiday wardrobe check will send you out the door calm and confident, all the season long.
Check those closets . . . and get ready for Christmas!