Simplify Your Holidays With A Christmas Calendar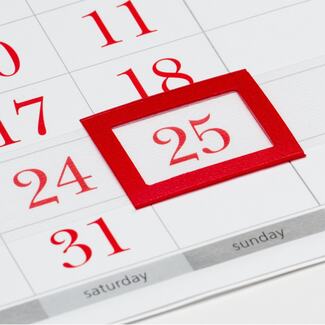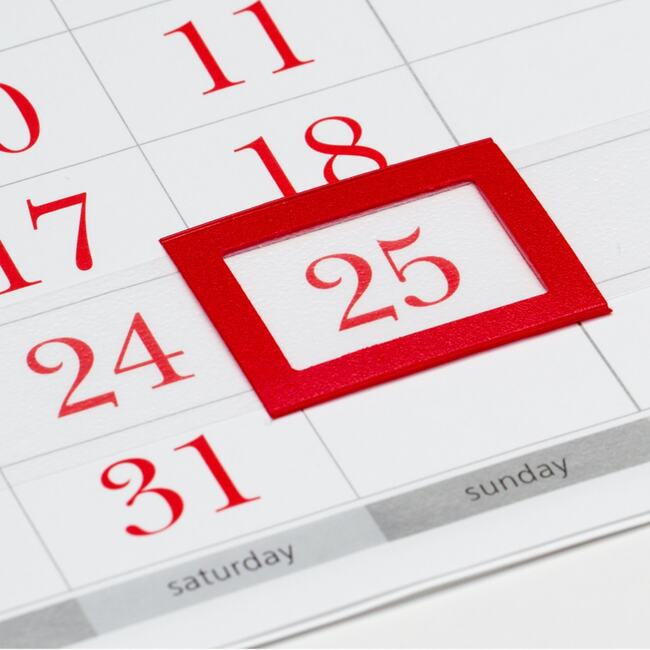 What's the best way to keep the family on-track and on time during the holidays?  A family calendar!  
Whether you choose an electronic app or old-school paper, track the Christmas season with a holiday calendar with these tips.
Ask any mother of young children: time pressure creates a unique stressor during the Christmas season.  Holiday events, school functions and holiday parties crowd December days; service projects, travel and worship activities double.  
To keep holiday stress at bay, a calendar is a must-have tool for an organized Christmas.  Even if you never rely on a family calendar the other eleven months of the year, December's busy days call for a dedicated calendar for smooth sailing.
Take back your time--and find calm amidst the chaos--with a holiday family calendar.  Try these tips to calendar your way to stress-free holidays:
The eyes have it
Find or make pretty calendar pages for the months of October, November and December, or print free versions from the Christmas printables library.
Keeping the calendar in view is the first step to scheduling sanity, so post pages publicly, near the telephone.  You'll be armed with a clear view of your schedule before the room mother rings up.
Dump the data
Next, ransack your desk for club bulletins, school newsletters, fund-raiser invitations and concert programs. Block out any travel plans, and note every seasonal commitment, large or small, in bright-colored ink on the Christmas calendars. 
Larger families find it helpful to color-code events by family member; transportation issues are simpler to solve when the rainbow tells you who must be where each day.
As the season progresses, open your mail near the Christmas calendar.  Note activities on the calendar as invitations arrive, and you'll nevera again miss an open house or the Festival of Trees.
Schedule Smart
More than simply recording dates and events, a Christmas calendar operates as a good check against over-commitment. As the calendar brings you face-to-face with competing holiday events, let excitement be tempered with reality. 
Accept the guidance your Christmas calendar will provide. A December Saturday with evening invitations signals that parents of young children need to call and reserve a baby-sitter. If you're directing the Nativity Play on Sunday, decline the invitation to provide twelve dozen cookies for the school Choir Sing the following day. 
When in doubt, under-schedule. Yes, every bazaar and party and concert celebrates the season in a special way, but stay grounded! Three parties in one evening? Tempting as it is to try to drop in all three, that's a sure recipe for Christmas stress. Are children double-booked for big events on two consecutive weekend days? Time to blow the whistle for some family time out.
Practice saying, "No!" But if you must say, "Yes!" a Christmas calendar gives you the information you need to say so intelligently. 
You'll save tears. You'll save stress. You'll keep the meaning, rhythm and pace of a joyous holiday, not a hurried one. Do less ... and enjoy it more as you get ready for Christmas!