Autumn Calendar Check: Schedule Now for an Organized Christmas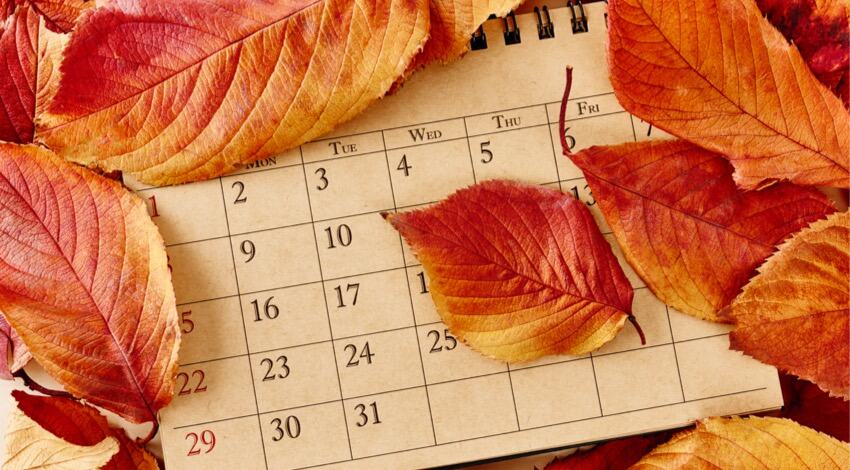 Thinking ahead to the holiday season, it's later than you think!  Schedule these must-do appointments early, for an organized Christmas.
When you think about Christmas from a few weeks away, there's a luxurious feeling of "plenty of time", but as December draws near, the season's pace quickens exponentially. Where did the time go?  
Take major action against the seasonal time crunch with a pre-season scheduling session. The goal: to arrange for all those little appointments that slip the mind so easily.
With the Christmas calendar as a guide, consider scheduling these important pre-season tasks:
Carpet cleaning
Delay until November, and you'll have to fight your way onto the carpet cleaner's list. Clean carpets early—or postpone the cleaning until season's end. Who needs to deal with damp carpeting during the holidays?
Haircuts and personal care
The night of the big Christmas bash is no time to repair a chipped pedicure--and salon appointment books fill up quickly as the season approaches. Make appointments for haircuts, manicures and pedicures early, to beat the rush.
Family photo session
Whether it means a studio appointment or a do-it-yourself session with a tripod, set a date to snap the annual Christmas card photo. You'll have prints in plenty of time to include in this year's cards.
Chimney inspection / fireplace cleaning
"Chestnuts roasting on an open fire" isn't quite the experience it ought to be when the season's first fire reveals a blocked flue or a year's worth of old ashes. Schedule chimney inspections early, and clean out the fireplace before you bring in the Yule Log.
Furnace / AC checkup
Early birds don't just get the worm, they get the appreciation of the furnace guy when they schedule pre-season heating and cooling tune-ups. Scheduled well before the first cold snap, you'll have the technician's full attention—and no waiting list.