Do Less, Enjoy More: Simplify Holiday Traditions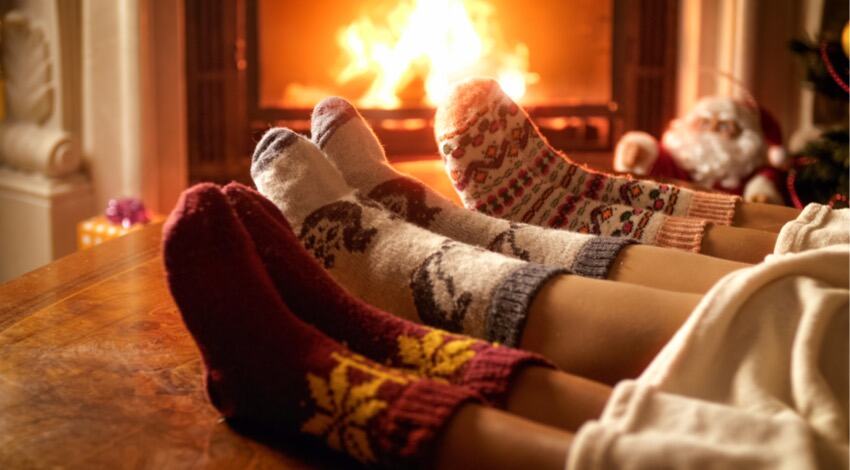 Make it merry and lighten the load? Sure! Give holiday traditions an overhaul with these tips.
"Tradition" is a powerful force that sometimes pulls an unsuspecting family along in its wake. Do your holiday traditions serve your family, your values and your spiritual beliefs--or are you running a tired and joyless circle during the holiday season in the name of tradition?
To cut stress during the season, it's time to give your family's holiday traditions a stiff scrutiny.  Today, think back to traditions from season's past, with an eye to trimming them.
Be objective! Re-run last December through your mental computer, and try to discern which activities were most enjoyed, most meaningful--and which might be scheduled for revision or elimination.  The goal: to simplify the season by doing less and enjoying it more.
Try these ideas to simplify your family's traditions--and deepen the season's joys!
Cut back
You may find that some traditions have been outgrown and should get the old heave-ho. 
Sure, young married couples can manage to visit both sets of parents on Christmas Day, but that tradition becomes a burden once the second child enters the family. Time to end it when little ones are frazzled and cross at too many long dinners in scratchy dress-up clothing.
Scale down
Simplify those traditions that make the cut. Take the gingerbread house. You always make an elaborate gingerbread house the Saturday after Thanksgiving--but last year, the teenagers were bored with the whole thing, and you're working full-time now, and it's just so much work and half the time the house falls apart and the icing drips off . . . .
Why not trade that gingerbread house for a quick session of icing dairy case sugar cookies with those very teenagers? You've kept the fun, but freed yourself from the chore.
Refresh the list
Best of all, promote some pleasurable family activities to the status of tradition. How do you create a tradition? Simple: you do it every year, you do it all together, and you all enjoy it.
Beware, though! Don't fall into the Social Media Tradition Trap! 
You know what I mean, right? Your online feed shows the aw-gee tradition that some other family has, and you get tear-in-eye and want to inflict same on your own little brood--whether its right for your family or not.
No, think back to what your family enjoyed last December. Did you all giggle at the wonderful movie, A Christmas Story? Create a new tradition by scheduling a Movie Night, loading up on the Orville Redenbacher's, and cuddling down together to watch.
Keep things simple--and there's no need to spend money to create a cherished tradition. Drive out to see the lights in the most decorated neighborhood in town. Volunteer as a family at the Food Bank. Invite neighbors for punch and cookies. 
If you do it every year, you do it all together, and you all enjoy it, its a tradition!