Posted by Cynthia Ewer on December 30, 2009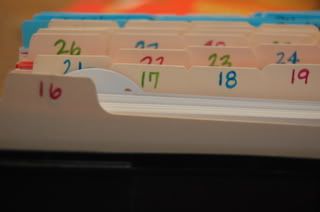 Ready for a REAL tour of a working S.H.E. cardfile? Check this blog post from Virginia at Blackflipflops Designs!
With a complete photo tour, Virginia explains how she uses the Sidetracked Home Executives cardfile system to organize her home and her life.
Check it out!