Holiday Grand Plan Week 16: Maintenance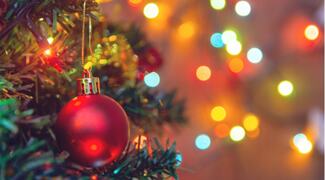 With the season set to explode this week, the Holiday Grand Plan requires maintenance only.  Ready for Christmas?
Christmas is on the horizon and the season has begun with a bang: it's Maintenance Week at the Holiday Grand Plan!
Week Sixteen of the Holiday Grand Plan should see holiday preparations coming to an end--and a clean and organized home, ready for the celebration.
In holiday prep, we'll decorate the Christmas tree--and make life easy by using some of our freezer meals!
Are we having fun yet? Only minimum maintenance needed this week as we bring preparations to the finish and enjoy the holiday.
HOLIDAY PREP
Plan New Year's activities

Decorate tree - make it a PARTY.

Use some of the freezer meals.
CLEANING/ORGANIZING AREA: MAINTENANCE
Only minimum maintenance required this week.
---