Christmas Countdown Day 28: Get Ready for Thanksgiving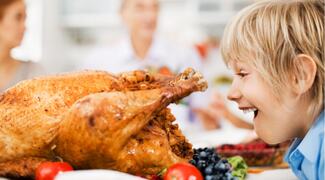 As Get Cooking Week comes to a close, we look ahead to next week's Thanksgiving feast--and the kick-off to the holiday season.
Today's assignments wrap up final Get Cooking chores:  stocking the freezer and checking last-minute shopping lists.
Finally, we finish the week by thinking ahead to upcoming Black Friday / Cyber Monday sales. Ready? Get organized ... for a great holiday season!
To Do Today
Feed the freezer
Will you be ready to feed the family fast next month? Stock up on frozen entrees, visit the meal assembly franchise or do a mini-freezer cooking session to put 5 to 10 pre-made entrees into the freezer. 
Track holiday meals on a Freezer Inventory, and use these meals to save time on busy December evenings. 
Double-check shopping lists.
Preparing for the Thanksgiving feast?  Don't miss these six additions to your list:
Holiday Survival Guide:  Six Last-Minute Additions to the Shopping List
Begin tracking Black Friday/Cyber Monday specials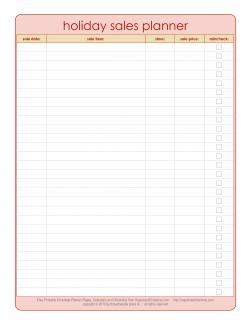 The four-day Thanksgiving weekend--and the first work day after the holiday--have become an important sales event in retail stores and online. Will you shop Black Friday or Cyber Monday sales?
If so, begin tracking prices and planning your shopping now. Organize shopping trips with a Black Friday sales planner to make it easier to score next week's bargains.