Christmas Countdown Day 19: Organize Handmade Holiday Gifts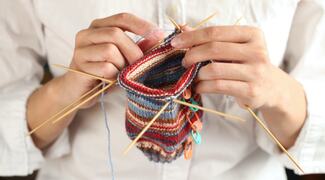 Ask any wife and mother what she needs most during the holiday season, and she'll tell you, "More time!"   Yet this same busy lady will fill her Christmas gift list with elaborate hand-crafted gifts, requiring substantial outlays of cash, time and skill. 
Result? She careens into mid-December either (1) working nightly until 1 a.m. to finish the lot or (2) substituting last minute purchases for the unfinished gifts.
How to take charge of out-of-control crafting? Apply the Rule of Four!
To Do Today
Apply the "Rule of Four" to simplify handmade gifts
Thinking of adding hand-made gifts to your gift list? Here's a little test: the Rule of Four. Go to the closet or cabinet where you store craft items. How many UFOs (Un-Finished Objects) can you find? How old are they?
Did you find four or more UFOs? Were any of your UFOs more than four years old? That's a big, big reality check, and should tell you to scale back on the crafts this year.
Tempting as it is to lavish time and love on our families, we need to be realistic. If you do craft projects for pleasure, and if you usually finish them, by all means, craft your little heart out.
For the other 99% of us? Think hard before you fall for the siren song of a hand-crafted gift! Be realistic about your time, skill and ability to finish. After all, wouldn't it be wonderful to release yourself from the crafts stranglehold? You can do it ... and get ready for Christmas!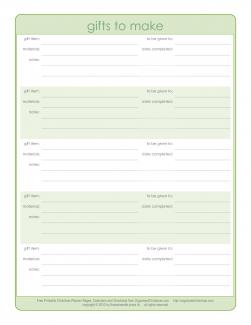 Begin working on handmade gifts
List all Gifts to Make--then step back and evaluate.
Be stern! Make your list and cut it in half--there's less time than you think. List needed materials and add them to the Master Shopping List. 
Begin working on "to make" gifts this week. You must make one-fourth of your gifts each week.
To Read Today
Hoping for a handmade holiday this year? Keep tabs on time and energy with more tips to organize handmade gifts and crafts: