Christmas Countdown Day 17: Organize Online Shopping
Take time today to prepare to shop online. Bargains ahead ... so have your lists ready!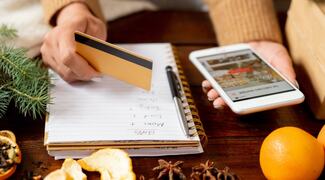 Ready to shop for Christmas gifts? Between mall madness, high gas prices and lack of time, it can be the holiday season's greatest source of stress. 
There's got to be an easier way! Organized gift shoppers know there's an alternative to crowded malls and long lines at the checkstand: shop online or from catalogs! 
Will you do this year's Christmas shopping from your easy chair? It's time to begin shopping!
To Do Today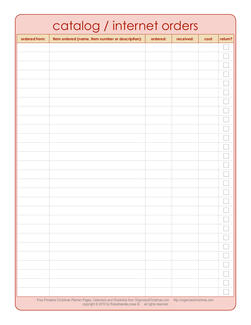 Get organized for online shopping
Today, take time to plan online shopping for stress-free gift-giving. If you're a fan of paper trackers, use a printable Catalog/Internet Order Tracker forms to keep track of purchases.
Get-organized tip: use a three-hole punch to add a large manila envelope to your Christmas planner. Place shopping receipts in the envelope to track purchases and provide for easy returns.