Christmas Countdown Day 12: Inventory The Gift Closet
Do you shop for Christmas gifts year-round? Today's the day to inventory the gift closet ... or to establish one.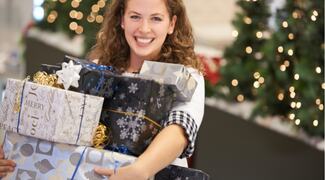 Good morning, dear readers and friends.  Today in the Christmas Countdown, we're set to inventory the gift closet:  the household's store of bought-ahead gift items.  
Truth to tell, I suspect this year's stock is ... missing!  Sheltering in place, I've missed an entire season of yard sales, fairs and festivals, and the cupboard is looking a bit bare at this point in the Countdown.
The assignment still holds, however.  Knowing what I have--or, more properly, how little I have stockpiled--is the foundation for the year's giving decisions, and provides a good start point for budget considerations.
Get going!  What's in your gift closet?
--Cynthia
---
To Do Today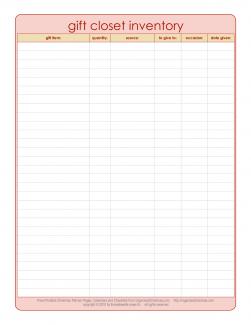 Shopping around the year can spread the costs of holiday giving over an entire year ... but only if you know what you have and where you have it.  Enter the gift closet:  a dedicated space for stored gift items.  
Inventory the Gift Closet
If you keep a dedicated area for gift items--and we hope you do!--take inventory today. Use a printable Gift Closet Inventory form to track your stash. Shop at home, first!
Is the concept a new one?  Get these tips to create and manage the gift closet.