Christmas Countdown Day 11: Make A Plan For Housework
The busy holiday season is no time to play housework catch-up. Time to make a plan for housework--and family involvement--for an organized Christmas.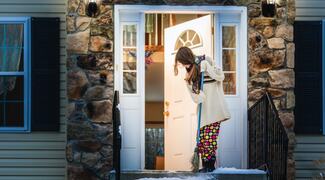 Where did the holiday season pinch your household last year? Chances are, a large percentage of seasonal stress arose out of disrupted household routines.
Think back to the times that household routines fell apart on you. What was the state of your house?
Frantic clean-up sessions before guests arrive. Late afternoon trips to the supermarket to find something, anything to cook for dinner--and fast! The desperate search for clean sheets to bed down surprise houseguests. Six dozen cookies stalled for want of a stick of butter.
Fight back! The busy Christmas season is no time to play housework catch-up. Keeping on top of household routines--shopping, cleaning, meal preparation--provides a welcome ballast to the seasonal swing.
Time to draft a Holiday Housework Plan: a bare-minimum checklist of household chores, posted publicly to encourage family cooperation.
To Do Today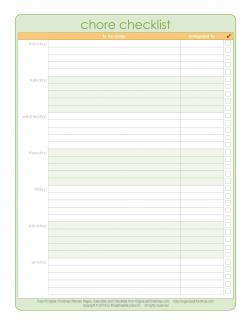 Set up a holiday housework plan
Housework, alas, is with us always--even during the hectic days of the holiday season. How best to keep life flowing in your organized home?
Today's reading assignment shows how to set up a checklist of rock-bottom, must-do household chores: a Housework Holiday Plan. Done routinely, they'll keep household chaos at bay.
And you won't work alone: just as Santa relies on his Elves to get the job done, the Holiday Chore Checklist recruits family members to help keep household routines running smoothly, even during the holiday season.
Post it in a public place to encourage Santa's Elves--or more likely, fellow family members--to pitch in to keep the household running in busy times.
To Read Today
Keep home life running smoothly, even during the holiday season