Christmas Countdown Day 42: Holidays Ahead!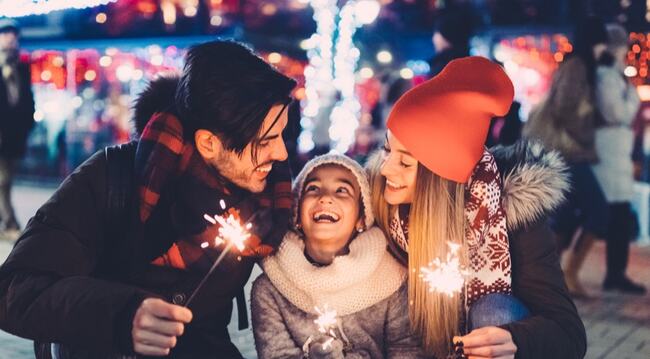 We did it! Time to look ahead to the holiday season ... because it's here! 
For the past six weeks, we've been preparing for Christmas together. We've assembled a Christmas planner, organized gifts and giving, and conquered holiday chaos in the kitchen. Each day, we've pondered new innovations and old traditions, moving ever closer to our goal: a serene, joyous holiday season.
This is not to say that we're all ready! I'd venture that 98% of us still have more to do. Not only is this no surprise, but it's normal. That's why the Countdown ends where it does. There's still time to complete holiday preparation, and nearly all of us will need it.
At the same time, look how far we've come! If you've been trying, you should be well ahead of the Christmas game. 
Better, the notes, forms and records you've assembled will be next year's road map to an even easier season.
So open the door! Even if only metaphorically speaking, hang a wreath on the front door and welcome the holiday season. You've earned it!
To Do  .... after the holidays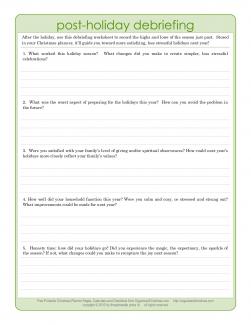 By the season's end, we'll be ready to tackle new challenges at home. But first, the Christmas Countdown includes a special Holiday Debriefing, to allow you to record the season's high points, stresses and memories.
To be completed after the holidays, using the debriefing exercise to evaluate this year's holiday will help point you toward an even better celebration next year.
When the post-holiday fever quiets, take a few notes to jumpstart next year's preparations: