Christmas Countdown Day 36: Celebrate Week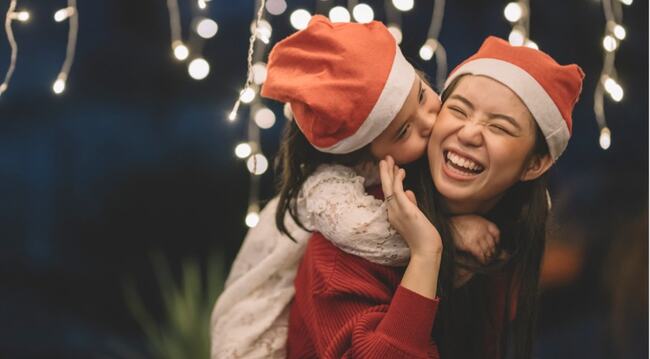 We're in the home stretch! It's Celebrate Week at the Christmas Countdown, a time to tidy up our preparations and shift gears into full holiday mode.oday! 
This week, we'll complete and mail Christmas cards, finalize gift-buying and gift-making, and plan any holiday gatherings. 
We'll finish holiday decorating, inside and out. We'll focus on family, bringing all family members into the holiday preparations. We'll consider the children, and find ways to teach children about giving, not just about getting.
Most of all, we'll rejoice. While the holiday season means many things to many families, for all, it's a season of joy and celebration.
You're nearly ready ... to celebrate an organized Christmas!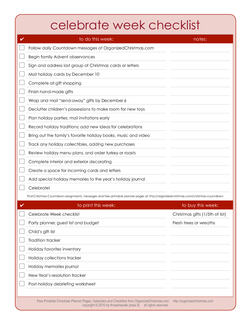 To Do This Week
To Do Today
Begin a family Advent observance. Use an Advent wreath, calendar or daily family activity to underscore your spiritual values, and research new traditions to bring meaning to the season.
Write and address final one-fifth of Christmas Card List this week. Mail all cards by December 10.
Complete the final one-fourth of your Gifts To Make list this week. If the gifts have not been completed, put them away for next year. Add any needed replacements to the Master gift List. 
Purchase gifts for the final one-fifth of the Master Gift List, together with any gift substitutes for uncompleted "to make" gifts. Wrap gifts as they are purchased. 
Keep a running total of gift expenditures and watch the budget!
Buy fresh trees, wreaths and garlands, and complete holiday decorating.