Christmas Countdown Day 29: It's Decorate Week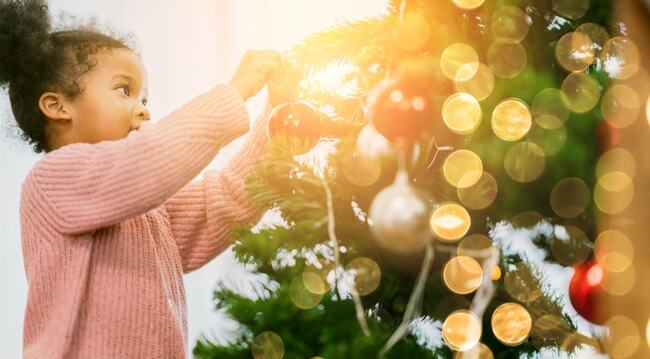 Thanksgiving's arrived, and we're in the home stretch to the Christmas season: welcome to Decorate Week!
Today, it's time to take stock of all we've achieved, and chart a course for the remainder of the Organized Christmas Countdown.
Where are you with your holiday preparations? Ahead of the game this year? Congratulations! 
And everyone else ... including me? No matter what we've managed to accomplish, many of us still feel more than a bit behind. Thanksgiving gives everyone a shove toward reality: the holidays are here, ready or not. 
To quell any feeling of "behind", take a look back! Along the Countdown, we've clarified our values, begun gift lists, built a budget and gotten a head start on holiday cards or letters. Gift giving is underway, and the kitchen is stocked and ready for holiday meals ahead.
Whatever our progress, it's cause for celebration.  And with Thanksgiving on the threshold, we're ready to decorate for an organized Christmas.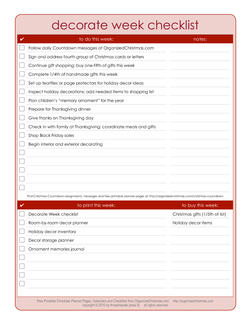 To Do This Week
Write and address one-fifth of the Christmas Card List this week.
Complete one-fourth of the Gifts To Make list this week.
Begin interior and exterior decorating.