Christmas Countdown Day 26: Clean Out the Refrigerator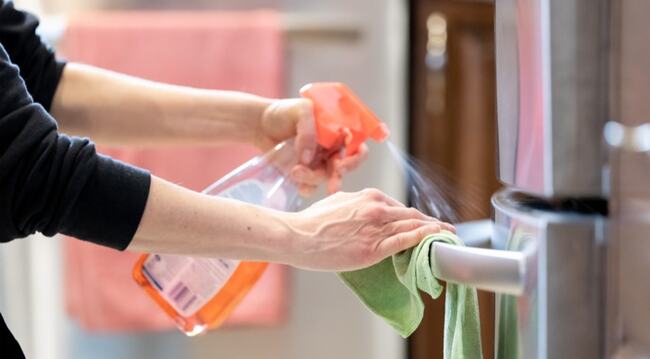 Brace yourselves! Holiday cooking season is upon us. 
From now until after the New Year, busy kitchens are the norm, like it or not. 
What better time for a quick refrigerator declutter? Clearing the decks in the big cold box will make room for holiday dishes--and a clean and gleaming refrigerator will energize the holiday cook in the days ahead.
Spray bottles ready? It's time to clean out the refrigerator.
Finally, we'll organize our favorite holiday recipes, noting page numbers or location for any recipes we'll need next week. No more last-minute games of "hunt the recipe"! 
To Do Today
Clean out the refrigerator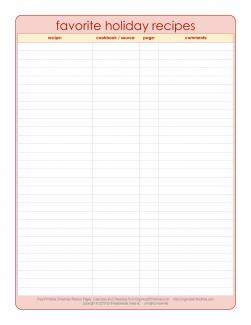 Right now, today, and absolutely before you shop for the Thanksgiving holiday, tackle the refrigerator, top to bottom. Starting on the top shelf, remove all leftovers, past-the-shelf-date foods, shriveled fruits and drooping vegetables. 
Take a hard look at what's left. A jar of pickle spears holding a single leaning pickle? A bottle of barbeque sauce with one scanty inch in the bottom? A down-to-the-last scrape mayonnaise jar? Lay down the law: eat them today, or toss them NOW.
Goal: make room for holiday cooking. 
Just like our waistbands, our refrigerators overflow during this time of year. Get a step ahead and declutter that refrigerator before you shop!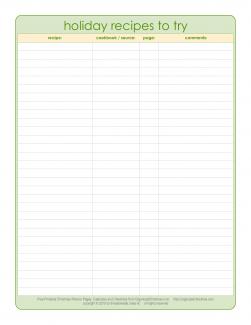 Organize Thanksgiving recipes
Now that we've cleared our food storage spaces, it's time to make a quick check of the recipes we'll need next week. When ovens blaze and the dinner hour draws near, it's no time to be thumbing through recipe books with floury hands, searching for that special side dish recipe.
Whether you cull them from cookbooks, the Internet or recipe software programs, make sure you can find the recipes that make Thanksgiving dinner special. 
If needed, make a quick list of favorite recipes on a Holiday Recipes tracker. Note page number, Web address or location of favorite recipes to avoid last-minute searches. 
If you'll try new recipes? Note them on the Recipes to Try planner page, and make notes about how they turned out. Next year, you'll thank yourself!