Christmas Countdown Day 25: Clean Out The Freezer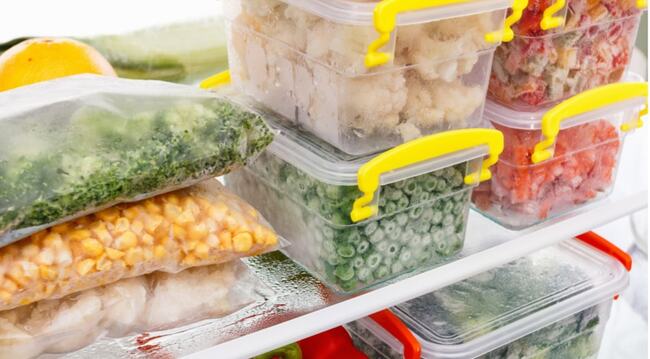 The secret to a streamlined kitchen during the holiday season? A well-stocked, organized freezer! 
Holding made-ahead entrees, side dishes, cookies and desserts, the freezer is a hard-working Santa's Elf for an organized Christmas. Christmas cookie trays or gift baskets are easy to assemble from frozen assets, while stockpiled family dinners cut out straight to the "what's for dinner" chase during December's busy nights. 
Today's the day to clean out the freezer in anticipation of holiday goodies and freezer meals to come. 
A frugal bonus: eating from the freezer this week makes room in the food budget to stock up on low-priced holiday nonperishables.
To Do Today
Clean out the freezer
Time to turn to the place where you store your frozen assets! Today, do a quick freezer clean-out, tossing expired foods, mystery packages, and the whiskered remains of last summer's popsicle bars. 
Organize the survivors, and group them to make space for holiday baked goods and freezer entrees.
Finally, inventory freezer contents, and record the result on the freezer inventory form. The inventory will remind you of what's stored inside the freezer; add entries as you add holiday foods.
Plan to eat from the freezer this week, making room for holiday meals and holiday goodies. Use food budget savings to stock up on holiday staples.