Christmas Countdown Day 18: Set Up A Wrap and Mail Center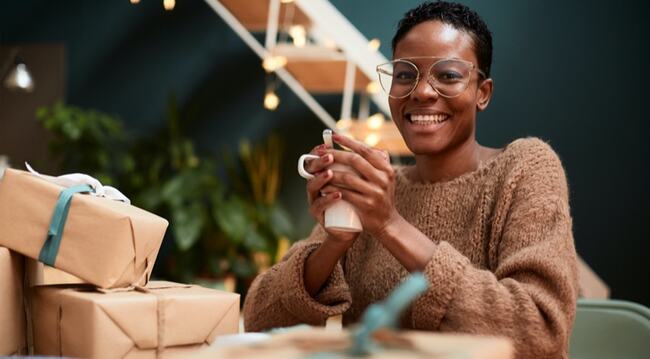 Wrapping holiday gifts can be one of the most-overlooked chores of the Christmas season. Too often, it takes "hind place" on the to-do list. 
Then suddenly, it's Christmas Eve ... and there's a long evening ahead among the ribbons, gift tags and scissors. Assuming you can find them! 
Not this year! To make it easier to wrap as we go, it's time to set up a wrap and mail center: a dedicated space to wrap gifts and prepare them for mailing. 
With tools and supplies at hand, finding your "center" speeds the job--and keeps the joy!
To Do Today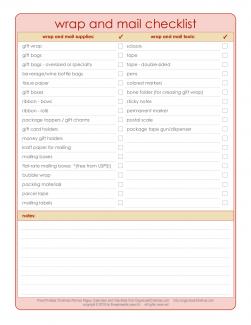 Set up a wrap and mail center
Wrapping gifts at the last minute is no way to celebrate the holiday season, so today, we'll take the sting out of the chore by setting up a wrap and mail center. 
Last week, we inventoried wrap and mail supplies with a wrap and mail checklist. This week, it's time to find a dedicated area for this activity.
With all supplies and tools at the ready, a wrap and mail center converts chore to celebration. Simplify your holidays!
To Read Today
It's A Wrap: Set Up A Gift Wrap and Mail Center