Christmas Countdown Day 5: Start A Master Gift List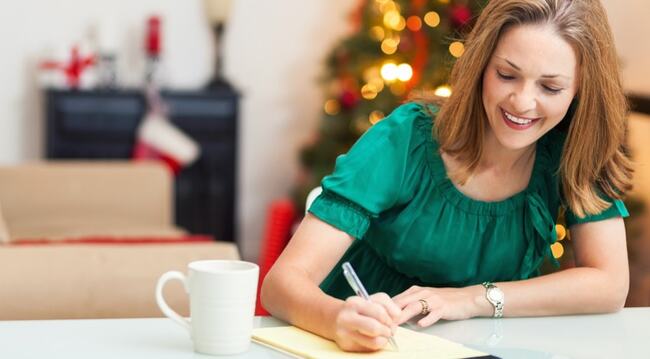 Good morning, dear readers and friends!  It's Day 5 of the Christmas Countdown, where we start a master gift list ... and begin planning Christmas gifts and holiday giving.
This year, it's going to take a bit more thought.  
How will we handle the unique challenges of 2020 when it comes to gifts and giving?  The pandemic has led to spot shortages of popular items and delayed postal delivery.   Social distancing and public safety measures have reduced availability of clutter-free "experience" gifts like movie passes or event tickets.  Families under financial stress have had to re-evaluate holiday spending plans.
Be of good cheer, because I have experts on hand:  you!
Whether it's crafting sets of coronavirus masks in seasonal fabrics, adding to a grandchild's Steam account, or sharing hand-written Christmas letters in lieu of gifts, my readers have suggestions.  Send them my way and we'll start a list of gift ideas that work in 2020.
Until then, it's time to get organized ... for Christmas.
--Cynthia
---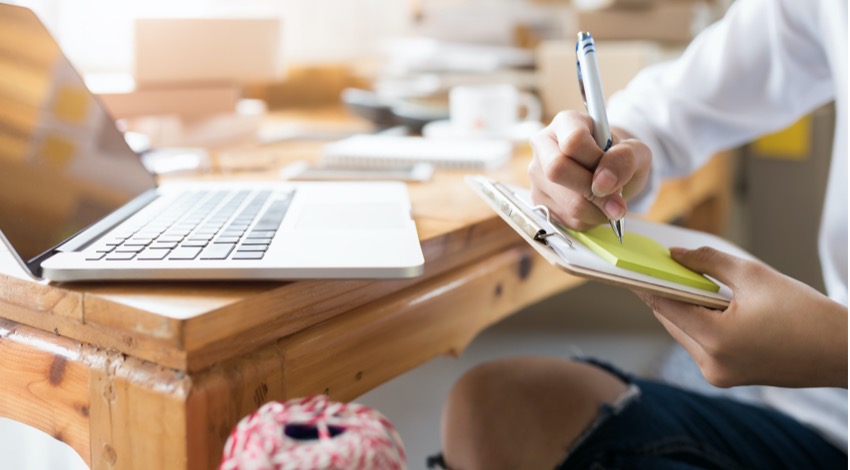 Ready to "Think Christmas"? For most of us, those thoughts are likely turn to gifts and giving!
Who doesn't love the holiday custom of giving and receiving gifts? But holiday gift-giving also comes with a sting in the tail. Much as we love the custom, we also find it stressful! 
A recent poll at our site showed that gift-buying topped our list as the "biggest holiday organization challenge". Whether it's anxiety over choosing the right gift, worries about staying within budget, or simple resentment of the time required to find, buy, wrap and deliver holiday gifts, the downside of holiday giving is enough to bring out the Scrooge in any of us. 
How to speed the chore--and keep the joy in the giving? Today, we'll begin a Master Gift List: a decision-making platform for holiday gifts and giving.
To Do Today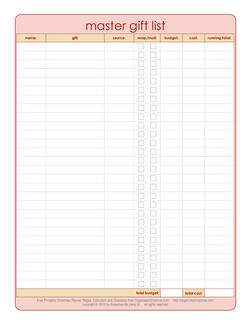 Begin a Master Gift List
More than a simple "name-to-present" checklist, a Master Gift List is a power-giver's tool of choice. As today's reading assignment explains, it's the place to record gift suggestions, track shopping, wrapping and shipping, and track our giving from year to year.
The Master Gift List will be the start point for Gifts and Giving Week, so the time to begin one is now! Use a sheet of lined paper or print a free Master Gift List form. 
Place the Master Gift List directly behind the Gifts divider in your Christmas planner for easy reference. The two of you are going to become very good friends in the weeks to come!
Gather gift-giving data with a Gift Ideas Planner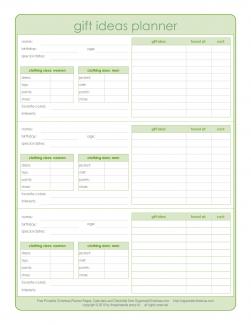 Making the list and checking it twice (with an eye to the budget!) is a job for the Master Gift List, but where do you go to remember a loved one's favorite color, clothing size, or preferred video game platform? Enter the Gift Ideas Planner!
Partner to the Master Gift List, a Gift Ideas Planner is the secret of those oh-so-marvelous gift-givers. Tracking information about the likes, preferences and clothing sizes of gift recipients, a Gift Ideas Planner captures--and keeps!--the small details that can turn a gift from delightful to dazzling!
Today, begin to list data for gift recipients on a gift ideas planner page. Reminding yourself of favorite colors, sizes and interests will help you cut through the shopping clamor and zero in on the perfect gift ... fast!
To Read Today
Get organized for holiday gifts and giving with a Master Gift List! Learn how--and why--keeping a Master Gift List cuts Christmas stress: